Moscow, Idaho, is a beautiful little college town about an hour south of Spokane, Washington, nestled in the mountains of west-central Idaho. With a college town energy and the friendliest of people, it's no wonder Livability.com ranked Moscow, Idaho as one of the best college towns in America.
This lively city is easy to get around by foot or bike and is an outdoor mecca for those itching for some adventure. You'll find no shortage of great things to do from terrific food and live music to the arts or one of Moscow's festivals.
Let's have a look at some of the best things to do in Moscow Idaho.
Appaloosa Museum and Heritage Center
Located on Pullman Road in Moscow, the Appaloosa Museum is the home of the Appaloosa horse breed. In the free museum, visitors can learn the history of the Appaloosa horse and view artifacts from the horse breed's early years to recent items, such as the bird's nest made nearly entirely of horsehair. 
Other parts of the museum include:
A section with hands-on activities
A library
A theater
A gift shop
An educational program is available for groups including 4H, scouts, schools, and homeschool groups. Programs are free, and donations are appreciated.
Bill Chipman Palouse Trail
The Bill Chipman Palouse Trail is an eight-mile-long path that used to be a railroad line. It has many historical plaques along the way, labeling significant locations from Pullman to Moscow. 
The paved trail is level, and its width of ten feet makes it convenient for people of all ages and abilities. Visitors can walk or ride on it anytime from dawn till dusk daily, year-round.
BookPeople of Moscow
This independent bookstore is owned and operated by members of the community. The store contains both nonfiction and fiction for everyone from new readers on up. In addition you'll find journals, puzzles, greeting cards, calendars, and other fun items all of which make great gifts.
It is located in the downtown area and provides a place to browse and purchase both new and used books.
Ghormley Park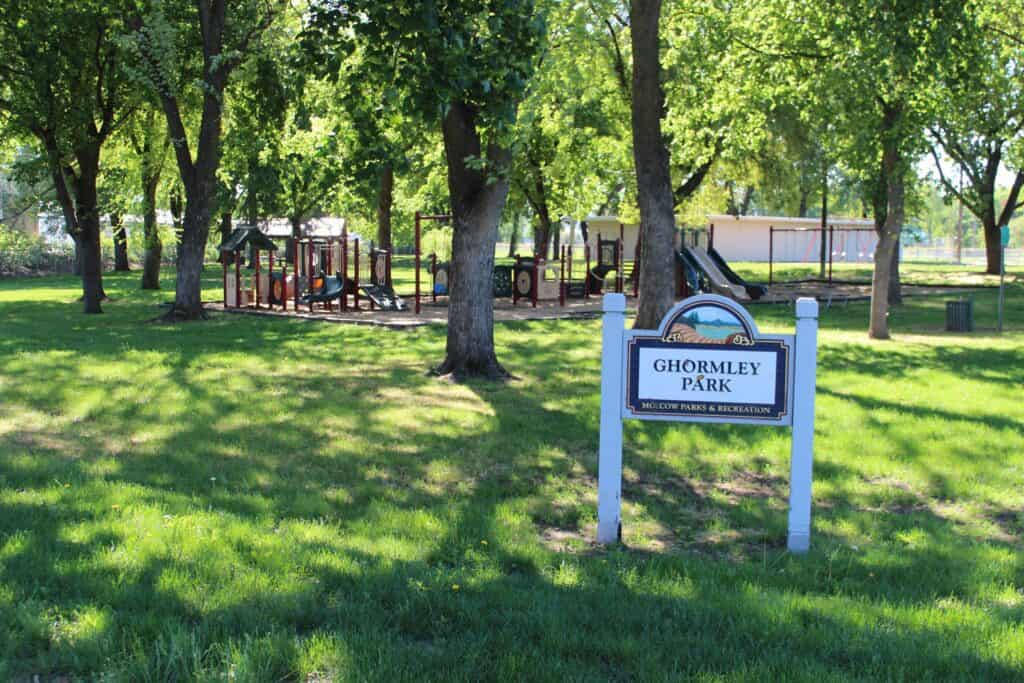 Ghormley Park, the second oldest park in Moscow, sits on the corner of Home Street and Third Street. The park offers all kinds of activities for the whole family. 
Here you'll find:
Horseshoe pits
BBQ grills and covered picnic areas
Baseball field
Tennis courts
Restrooms and drinking fountains
All of this plus plenty of green open space for a game of frisbee or just a place to chill.
Hamilton-Lowe Aquatics Center
The Hamilton-Lowe Aquatics Center offers all sorts water-related fun such as tube slides, a pool with a diving board, water basketball, and tumble buckets. 
It also has concessions, picnic tables and grills, lounge chairs, and shade umbrellas. Wireless internet is also available at no charge.
Colter's Creek Winery
The rolling Palouse hills of Moscow have everything needed to make great wine. So much so that in 2016 Lewis and Clark Valley gained the official AVA(American Viticultural Area) designation.
To start your wine experience here in Moscow there's no better place than Colter's Creek tasting room in the historic 1890 Hattabaugh building in downtown Moscow. Locally grown grape varieties run the gamut from Riesling to Cabernet Sauvignon and are well respected amongst wine aficionados.
This historic building alone is worth a visit. You can find directions to the downtown Moscow tasting room HERE.
Latah Trail
Following the historic corridor of the Moscow-Arrow railroad, the Latah Trail is a ten-foot-wide, flat paved path that allows people to walk or use non-motorized vehicles to traverse the 28 miles of trail. The trail runs from Moscow to Troy, through Bear Creek Canyon and the Forest Pines.
Kenworthy Performing Arts Centre
The Kenworthy Performing Arts Centre in downtown Moscow opened in 1926 and is proud to be on the National Register of Historic Places. The center is dedicated to hosting and providing high quality arts experience from movies to live Broadway shows such as West Side Story.
McConnell Mansion
The McConnell Mansion is a two-story historic house with elegant parlors and a kitchen restored to 1930s grandeur that offers guided tours of the rooms. Upstairs, two areas rehearse historical events in the vicinity and highlight people and places important to Latah County.
Moscow Artwalk
Since it started in 2004, the Moscow Artwalk has celebrated a variety of art on the third Thursday of each month from October each year until the season finale in June. 
From performance and visual artists to culinary and literary there really is something for everyone here. Businesses and nonprofits from around the area participate turning Main Street into an artistic mecca of performance, food, and music.
Moscow Farmers' Market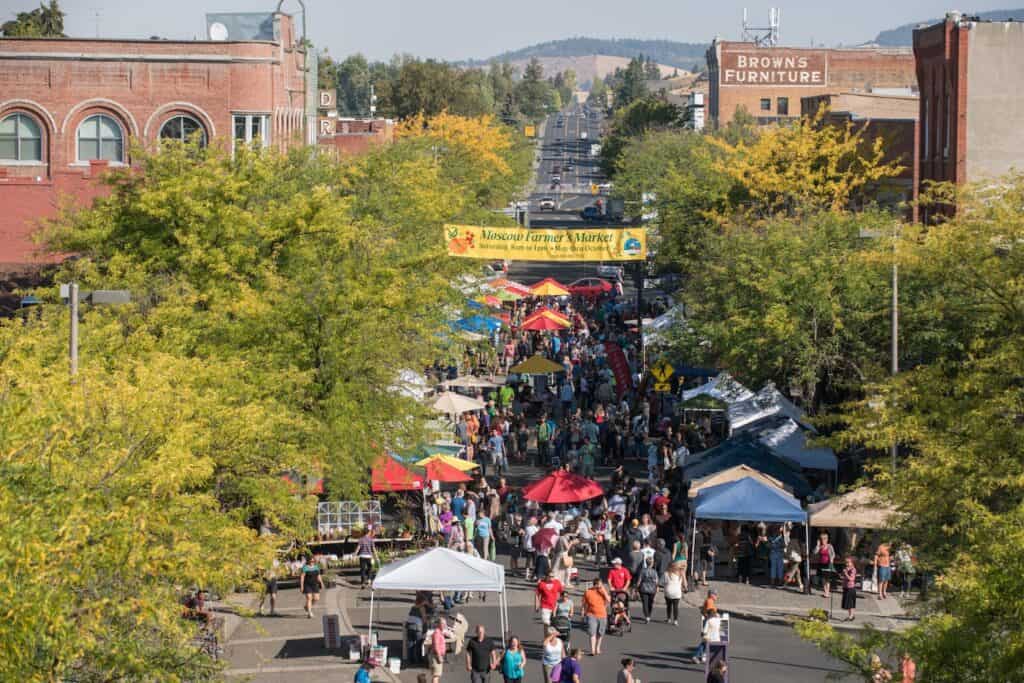 Since 1976 the Moscow Farmers' Market has been a valuable part of the community. The downtown market is open Every Saturday from May to October. Visitors will find fresh produce, plants, homemade baked items, flowers, and handmade crafts.
In addition, the market is a great place to relax and listen to live music at the stage and grab a bite to eat.
Palouse Ice Rink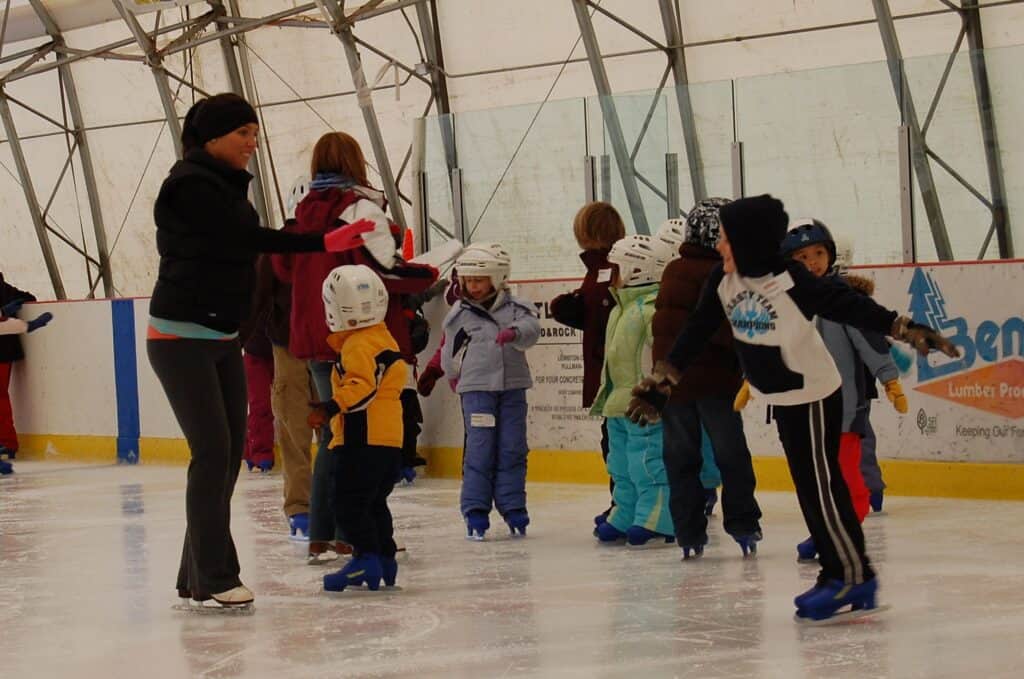 The Palouse Ice Rink offers public skating, hockey, private rentals, curling, and ice skating lessons. If skating isn't your thing you can always catch a hockey game featuring one of the local or regional leagues.
The Rink also offers a Science on Ice class that combines ice skating and science lessons.
The University of Idaho Arboretum and Botanical Garden
An outdoor museum showcasing a collection of plants both native and introduced to the Pacific Northwest, the Arboretum and Botanical Gardens is a beautiful place to visit. Visitors will find recreational and educational experiences that introduce them to horticulture, botany, and related sciences and research.
Summer displays include lilies, butterfly bushes, and a variety of flowers. In the fall, ornamental grasses and colorful leaves abound. Winter even has some beautiful views of trees such as ash, pine, weeping willow, and cedar within the snow that is common to the region.
Wrap Up
Idaho is a beautiful state, and Moscow's central location in the Palouse region is no exception. The lively college town vibe brings a wealth of activities, food, and sites to see for a memorable experience.