As one of Idaho's biggest cities, Idaho Falls is full of fun, exciting, and interesting attractions. Whether you want to visit a museum, relax in a park, or meet countless new animal species, the city has everything you could want.
So, whether you're a visitor or local, you should know that some of the best things to do in Idaho Falls always surround you when you are in the area.
Explore the Idaho Falls River Walk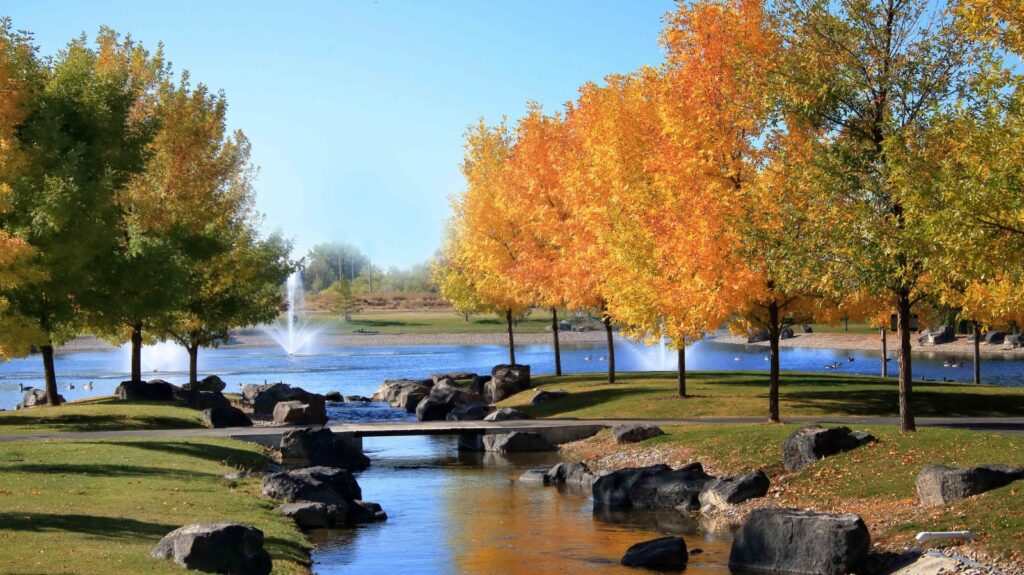 The Idaho Falls River Walk runs along the Snake River, which is the lifeblood of the city. Here, you can walk, jog, or bike along the scenic river as well as see the falls.
Along the walk, you can find plenty of things to do, since the river connects historic downtown with the farther outlying areas so that you can experience the whole of the city in one destination.
The river walk area is also home to many events throughout the year, and you can listen to live music amongst the gorgeous scenery on Tuesdays and Thursdays throughout the summer.
View Animals at the Idaho Falls Zoo
Called the 'Best Little Zoo in the West,' the Idaho Falls Zoo has more than 300 animals from 130 species from across the globe. When you visit, you can venture to exhibits representing different continents, like Africa, North and South America, and Australia.
At the zoo, you can see species including:
Lions
Zebras
Penguins
Lemurs
Sloth bears
Snow leopards
Kookaburra
Otters
Pelicans
Macaws
The Idaho Falls Zoo also has a petting zoo where you and the kids can interact with pigs, sheep, and goats.
The exhibits are open from spring to fall. Regular adult admission is only $8, while children from the ages of 3 to 12 are $5.
Learn at the Museum of Idaho
Considered the best place to learn about Idaho history, the Museum of Idaho interprets and display the state's history and landscape. With tons of artifacts spanning more than 14,000 years, this museum is a favorite place for both locals and tourists and one of the most popular field trip destinations.
The museum also hosts more than 80 learning events throughout the year for people of all ages. Plus, it has an interactive Discovery Room where kids can play on miniature versions of the mountains and caves that make up Idaho.
The museum is open Monday through Saturday from 10 a.m. to 6 p.m. and Sunday from 1 p.m. to 5 p.m. Adult admission is $13, and students are $11. There are also discounts for seniors, military personnel, SNAP cardholders, and Idaho residents.
Play at Tautphaus Park
There's plenty to do at Tautphaus Park. The area holds the more standard park amenities, such as a basketball court, baseball diamonds, a playground, and picnic areas. However, you will also find other fun things to do since the property also has a zoo, skateboard park, ice rink, and amusement park.
For even more fun, the ground's 84 acres also packs in volleyball nets, horseshoe pits, and a playground.
Have Fun at the East Idaho Aquarium
Located on E Anderson St, the East Idaho Aquarium is one of the best things to do in Idaho Falls.
Here, you'll never get tired as you race between exhibits, such as:
The Ocean Life Exhibit
The Birds at Token Station
The Shark Exhibit
The Stingray Touch Exhibit
The Fresh Water Life Exhibits
The Electric Eel and Albino Boa Habitats
River Giants
The Iguana and Bearded Dragon Habitats
And more
For adults, a one-day pass is $12, and youths from the age of 3 to 12 can get in for $9.
Enjoy the Art Museum of Eastern Idaho
The Art Museum of Eastern Idaho is full of all kinds of visual art in its permanent and rotating exhibits. Here, you can even see works by local artists to help them get more exposure for their work.
The museum also has classes for people of all ages to get creative and learn about the visual arts.
The museum is open Tuesday through Friday from 10 a.m. to 5 p.m, and Saturday from 10 a.m. to 4 p.m. Adult admission is only $4, while children only pay half that amount.
Stand in Awe of Hell's Half Acre
Just 20 miles southwest of Idaho Falls lies a site unlike anything else in the contiguous United States. Hell's Half Acre is a lava field created 4,000 years ago, where you can now see the sharp and glassy lava rock that contains deep cracks and caves that where you'll feel like you're on a martian landscape.
Hell's Half Acre contains three trails to choose from, two of which have interpretive signs while the other is much more rugged. Also, when you visit the field, you can get a glimpse at wildlife, like coyotes, rattlesnakes, and falcons.
Drink at the Idaho Brewing Company
Although it's only been open since 2009, the Idaho Brewing Company has quickly become a favorite in the Pacific Northwest. With plenty of award-winning and hand-crafted ales and lagers, like What a Pear and Maggie's Dog Slobber Brown Ale, it's worth it to try a beer or two at this brewery.
Feed and Groom the Wilderness Ridge Trail Llamas
The Wilderness Ridge Trail Llamas allows guests to get up close and personal with more than 300 Ccara Llamas. Here, you can feed and groom them as well as interact with the babies.
The ranch also gives lessons on the history of llamas for those who want to understand these amazing animals better. Or, if you are planning on buying llamas yourself, you can take their full-day course on how to raise and care for Ccara llamas.
Experience New Sweden Farms
New Sweden Farms has three main attractions: the pumpkin patch, corn maze, and sweet shoppe. The farm is a great place to bring your kids, especially around October and November, so they can have a blast while doing holiday-related activities.
New Sweden Farms, which is near the city limits of Idaho Falls, is also a great place to book children's birthday parties so that they and all their friends can explore the fun of farm life.
Relax at the Japanese Friendship Garden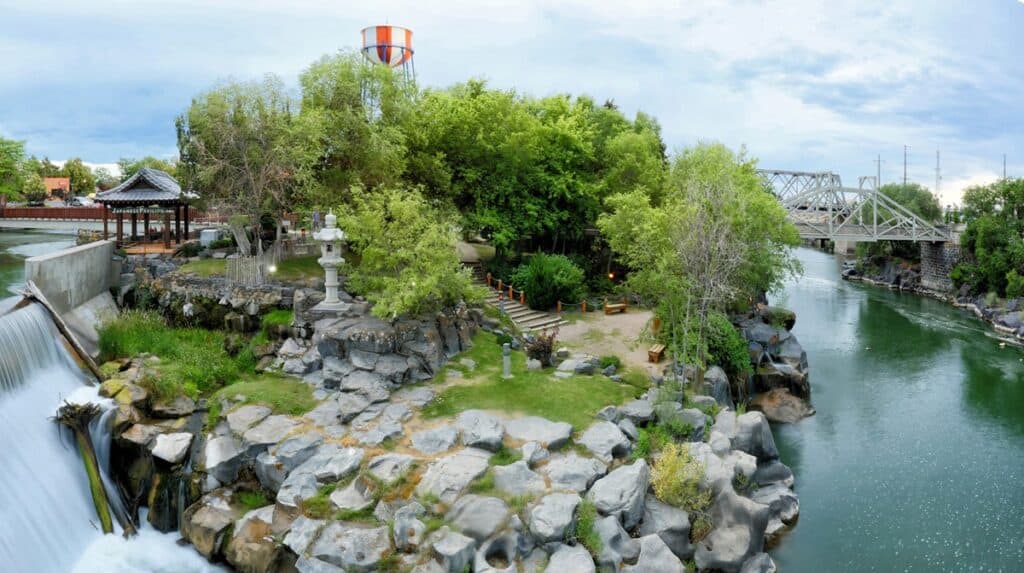 At the Japanese Friendship Garden, you can visit Japan without ever leaving the United States. Located on an island in the Snake River, the garden celebrates Idaho Falls' Japanese sister-city Tokai-Mura.
On the island, you can relax amongst the park's water features and stone statues or view the surrounding landscape from the viewing platform.