Ladies, pack your bags and get ready for an unforgettable adventure!
If you're on the lookout for a fun and unique destination for your next girls' trip, look no further than Boise, Idaho.
Often overlooked in favor of more well-known destinations, this hidden gem offers a perfect blend of outdoor activities, cultural experiences, and vibrant city life.
Nestled in the heart of the Treasure Valley, Boise is lovingly known as the "City of Trees" and promises a memorable experience for you and your besties. I'll be sharing my top picks for a fantastic girls' trip to Boise, filled with laughter, bonding, and new experiences.
So, grab your favorite travel buddies, and let's dive into the ultimate guide to exploring Boise with your gal pals!
Float The Boise River
Get ready for a splashin' good time with your besties as you embark on a sun-soaked adventure floating down the Boise River! This popular summertime activity is perfect for unwinding, catching some rays, and connecting with nature as you float down the river.
Kick off your river escapade by renting tubes, rafts, or paddleboards from local shops like Boise River Raft & Tube or Idaho River Sports. They'll hook you up with all the essentials and share tips to make your float both safe and fabulous.
Start your journey at Barber Park, a picturesque spot just 6 miles east of downtown Boise. From there, you'll meander about 6 miles downstream to Ann Morrison Park, the grand finale of your river adventure. The trip takes 2 to 4 hours, depending on how fast you want to drift and chat.
Remember to pack waterproof bags, sunscreen, hats, and sunglasses along with your favorite snacks and drinks, but don't forget to keep it green by disposing of your trash responsibly.
If you've never floated the Boise river and would rather go with a tour, check out this Boise river tour.
Wine Tasting- Great For A Bachelorette Party In Boise
Get ready to sip, swirl, and savor your way through Boise's most delightful wineries.
Kick off your wine escapade in Boise's Garden City neighborhood, where you'll find Cinder Wines, famous for their divine Syrah and Viognier. Revel in the chic atmosphere and breathtaking views of the Boise Foothills as you indulge in each delicious pour.
Next up, Telaya Wine Co., nestled along the Boise River, offers a serene setting to enjoy a glass of their award-winning Turas or Cuveé 39. Sip and learn as you uncover Telaya's commitment to crafting exceptional wines that capture Idaho and Washington's unique terroir.
For a quirky twist, visit Split Rail Winery, where innovation meets rebellion. Dare to sample their whimsical creations like the Horned Beast or Laser Fox, and delight in their imaginative winemaking approach.
Maximize your wine-tasting experience by booking a guided tour with local companies like Idaho Wine Tours, Snake River Wine Tours, or here. They'll handle transportation and provide insider knowledge of Idaho's wine scene.
Visit The Idaho Botanical Garden
This 15-acre wonderland features a kaleidoscope of gardens and jaw-dropping landscapes, making it the ultimate spot for strolls, selfies, and picnics with your besties.
Get lost in the tranquil Meditation Garden, or let the fragrant Rose Garden's colorful blooms sweep you off your feet. Embrace your inner child in the whimsical Children's Adventure Garden, complete with interactive exhibits and a magical Tree House.
Keep an eye out for the garden's seasonal events, like concert or the mesmerizing Winter Garden aGlow.
If a picnic is on the agenda, grab your favorite goodies and pick the perfect spot to savor your feast surrounded by the beauty of the garden.
Visit The Basque Block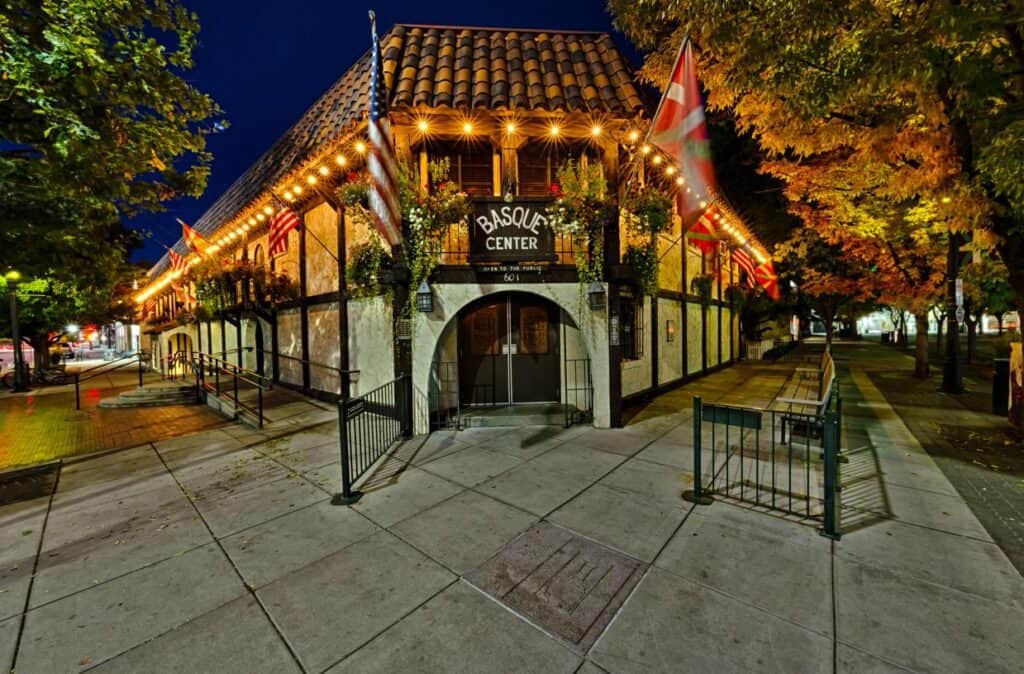 This lively area offers a unique opportunity to discover the fascinating heritage, mouthwatering cuisine, and engaging traditions of the Basque people, who hail from a region straddling Spain and France.
Kick off your cultural adventure by savoring some traditional Basque dishes at local hotspots like Bar Gernika or Leku Ona. Treat your taste buds to classic delights like pintxos (small bites), chorizo, and the famous lamb dishes accompanied by a refreshing glass of Basque wine or cider.
Next, dive deeper into the Basque history and traditions at the Basque Museum and Cultural Center. Wander through the exhibits that showcase everything from immigration stories and traditional clothing to the art and music of the Basque people.
Don't miss the historic Cyrus Jacobs-Uberuaga House, located on the museum grounds, which is the oldest brick building in the city and a testament to Boise's early Basque settlers.
Bike the Boise Greenbelt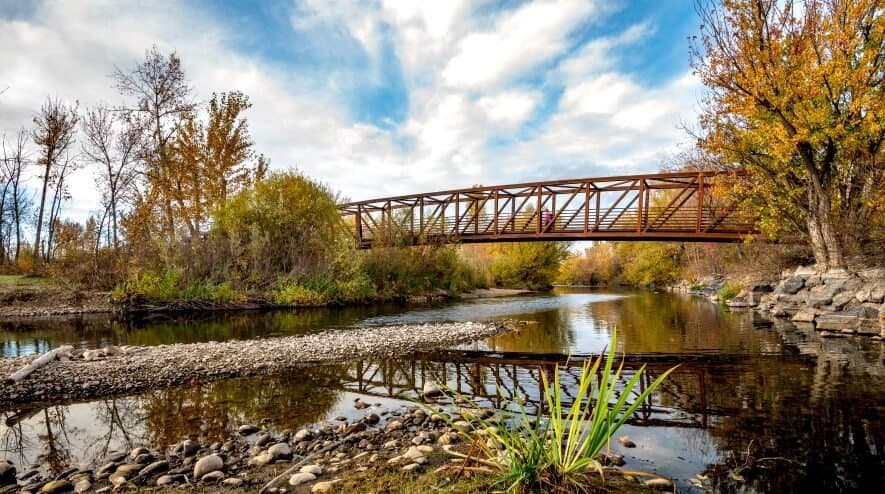 Get ready for an unforgettable outdoor adventure as you rent bikes and conquer the 25-mile Boise River Greenbelt. This picturesque path hugs the river, taking you through vibrant parks, peaceful natural areas, and quaint neighborhoods – perfect for a fun-filled day with your besties.
Grab your bikes from a local shop like Boise GreenBike or George's Cycles and hit the Greenbelt to explore Boise's diverse landscapes. With a mostly flat, well-maintained path, riders of all abilities can enjoy the ride.
Discover scenic parks like Julia Davis Park, Ann Morrison Park, and Kathryn Albertson Park, where you can picnic, take photos, or chill out in the lush surroundings.
Need a break? Quench your thirst or treat yourself to a bit to eat at one of the restaurants along the way, like the Sandbar Patio Bar & Grill or Greenbelt Market.
Visit The North End of Boise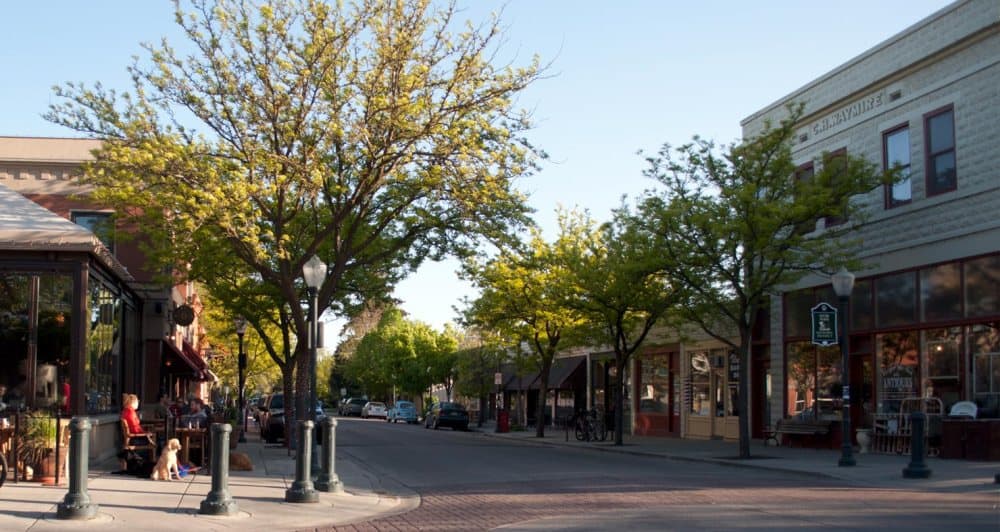 Boise's North End is a charming, historic neighborhood where tree-lined streets, beautiful parks, and vibrant local businesses come together to create a lively atmosphere. As you explore the area, you'll get a unique glimpse into Boise's past and present.
Stroll through the heart of the North End, Hyde Park, and enjoy its quaint commercial area filled with local shops, restaurants, and cafes.
Shop for unique gifts or indulge in a delicious meal at one of the many restaurants. Discover the popular Camel's Back Park, with its views of the city and surrounding mountains.
Take a walk down Harrison Boulevard, a historic street with beautiful homes and lush gardens that showcase Boise's architectural heritage.
Don't miss the Boise Co-op, a community-owned grocery store specializing in local, organic, and sustainable products. Browse the aisles for fresh produce, artisanal cheese, locals wines and unique specialty items.
A couple of our favorite places to get a bite of eat in the North end are
Paddle Party At The Boise Whitewater Park
Dive into an action-packed adventure with your friends at the innovative Boise Whitewater Park, where both beginners and experienced paddlers can enjoy a fun-filled day!
This urban oasis, nestled along the Boise River, boasts adjustable wave shapers, making it a fantastic spot for kayaking, surfing, and stand-up paddleboarding.
For newcomers or those looking to hone their skills, local outfitters and instructors are available to help you master the art of paddle sports, providing all the equipment and guidance you need.
But it's not all about the water – the area also has open green spaces and walking paths along the river for relaxing and soaking in the beauty of the area.
Share a riverside picnic, check out the Yardarm Restaurant (one of our favs) or cheer on fellow paddlers tackling the waves.
Visit Jack's Urban Meeting Place (JUMP)
Jack's Urban Meeting Place (JUMP) is a one-of-a-kind, multi-purpose facility in the heart of downtown Boise.
Inspired by the late J.R. Simplot, this creative center encourages visitors to explore, learn, and connect through a variety of interactive experiences, events, and programs.
Enjoy the fresh air and unwind amidst the innovative art installations and interactive exhibits. One of JUMP's most unique features is its collection of antique tractors on display throughout the facility, highlighting Idaho's agricultural heritage.
JUMP offers a wide range of classes from cooking and dance classes to art workshops and technology courses.
Frequently hosting community events like concerts, film screenings, farmers markets, and festivals, JUMP fosters a sense of community in the local area.
The Garden Terrace offers sweeping views of downtown Boise and the surrounding landscape, making it the perfect spot for taking a break, enjoying the skyline, or snapping photos with friends.
Refuel at the on-site café, which offers a selection of locally sourced, fresh, and healthy options. JUMP is a vibrant, interactive space that celebrates Boise's creative spirit and fosters a sense of community, making it a memorable part of your Boise experience.
Spa Day Fun
Ladies, how about treating yourselves to a fabulous spa day at one of Boise's finest spas like Spa Urbana or Graeber & Company.
These calming retreats offer the perfect setting for you and your gal pals to relax, rejuvenate, and reconnect.
Choose from soothing massages, luxurious facials, and indulgent body treatments that will leave you all feeling refreshed and glowing.
In between sessions, bond with your girlfriends in cozy relaxation lounges or unwind in steam rooms or saunas. Remember, a spa day is all about shared relaxation, laughter, and creating unforgettable memories with your gal pals.
Enjoy A Boise Bike & Party Bar Tour
Round everyone up for a pedal-powered adventure through Boise's bustling streets! This unforgettable experience mixes the thrill of biking with visits to top local bars and pubs, making for a fantastic girls' day out.
Hop on a custom group bike, or "party trolley," complete with a canopy, comfy seats, and a savvy tour guide who'll navigate while dishing out local tidbits.
The tour will lead you through Boise's hotspots, stopping at popular bars for tasty brews, cocktails, and snacks. Chat, sip, and explore with your girlfriends while capturing fun photos and creating lasting memories while discovering Boise's vibrant neighborhoods and nightlife.
Take A Cooking Class in Boise
Gather your girlfriends and ignite your culinary creativity with a fun and educational cooking class in Boise. With a range of classes available, you'll have the opportunity to learn new skills, try new recipes, and bond with your friends over a delicious meal you've created together.
Sur La Table: Located in the heart of Boise at the Village at Meridian, Sur La Table offers a variety of hands-on cooking classes led by expert chefs. Choose from themed classes featuring global cuisine, seasonal ingredients, or specific techniques. You and your friends will be guided step-by-step as you create a delicious meal, which you'll enjoy together at the end of the class.
Boise Co-op: The Boise Co-op offers a selection of cooking classes in their state-of-the-art kitchen, where you can learn from local chefs and passionate instructors. The classes cover a wide range of topics, such as vegetarian cooking, mastering knife skills, and exploring international cuisines. At the end of each class, you'll get to savor the dishes you've prepared with your friends, making for a memorable and tasty experience.
The Idaho Wine & Culinary Institute: For a more refined cooking experience, consider taking a class at the Idaho Wine & Culinary Institute. Their courses are designed for both novices and experienced cooks, with an emphasis on pairing delicious dishes with the perfect wine. You'll learn the art of creating elegant meals while deepening your appreciation for the region's finest wines, all in the company of your best friends.
No matter which venue you choose, a cooking class in Boise is sure to be a memorable and delectable experience that you and your friends will cherish. So, don your aprons, ladies, and get ready to whip up some culinary magic in the City of Trees!
Wrapping Up A Girls Weekend To Boise
Boise offers the perfect blend of adventure, relaxation, and entertainment for an unforgettable girls' getaway or bachelorette party.
From pampering spa days and exhilarating outdoor activities to delectable culinary experiences and vibrant nightlife, the City of Trees provides endless opportunities to bond with your best friends and create lasting memories.
So pack your bags, gather your girlfriends, and get ready to celebrate your bachelorette party in Boise, where unforgettable experiences await.
Is Boise A Good Place To Vacation?
Boise, Idaho, is a fantastic vacation destination, offering a perfect blend of urban amenities and natural beauty. The city caters to outdoor enthusiasts with a variety of activities such as hiking, biking, skiing, and rafting amidst stunning landscapes. The distinct neighborhoods, like the historic North End and the lively downtown area, offer unique shopping, dining, and entertainment options.
Food and drink enthusiasts will enjoy the food scene, craft breweries, and wineries.
Boise is known for its friendly atmosphere, and its proximity to nature serves as a gateway to national and state parks, such as Sawtooth National Forest and Craters of the Moon National Monument and Preserve.
When Is The Best Time To Visit Boise?
The best time to visit Boise depends on your preferences and the activities you're interested in.
Generally, the months of April through June and September through October offer the most pleasant weather, with mild temperatures and lower precipitation levels. These months are ideal for outdoor activities, such as hiking, biking, and exploring parks.
The summer months (July and August) can be quite hot, with temperatures reaching the 90s (Fahrenheit), but they also provide the opportunity for water-based activities, such as rafting and stand-up paddleboarding. If you're a winter sports enthusiast, you might prefer visiting during the winter months (December through February) when you can enjoy skiing or snowboarding at nearby resorts like Bogus Basin.